Mark L. Jewell, MD Alireza "Reza" Najafian, MD 1200 Executive Parkway Suite 360 Eugene, OR 97401 Phone: (541) 683-3234 Fax: (541) 683-8610 Monday – Thursday: 9 a.m.–5 p.m.
Friday: 9 a.m.–2 p.m.
Areas of Innovation
ADVANCING PLASTIC SURGERY
Dr. Mark Jewell believes that advances in plastic surgery involve a linkage between research, innovation, and education. His diverse background of interest in business, biomechanical engineering, and application of technology-based solutions to medical care have given him a keen interest in developing techniques, devices, and processes. Dr. Jewell's work around the world and at his plastic surgery practice in Eugene, Oregon, helps all plastic surgeons.
He has written extensively how applications of the Toyota Production System and Lean Manufacturing processes can be applied within healthcare to improve patient safety and quality of outcomes.
A VOICE FOR INNOVATION

Dr. Jewell has 22 years of clinical research with silicone gel implants. He was co-chairman to the FDA during the hearings when silicone gel was approved in 2006.
Dr. Jewell now has 13 years of research experience as a principal investigator with the highly cohesive form stable gel implants. These shaped gel implants, often referred to as "gummy bears", were approved in 2014 thanks to the extensive research done by a select group of plastic surgeons. These medical devices offer patients excellent clinical outcomes that appear more natural.
Dr. Jewell has written original peer-reviewed scientific articles that involved both clinical research in ultrasonic lipoplasty, form-stable breast implants, scar revision therapies and neurotoxins. He has authored articles on the basic science of high intensity focused ultrasound (HIFU) that is being developed as a non-surgical type of body contouring.
Additional contributions relate to book chapters on lipoabdominoplasty and the MACS short scar facelift. His most recent book, Safety With Injectables Workbook is in its second edition. This is a workbook offered by the Physicians Coalition for Injectable Safety www.injectablesafety.org
Dr. Jewell is currently doing extensive research on applications of FDA approved Seri Surgical Scaffold that provides reinforcement of soft tissue support or repair. This is a biologic textile made from ultra pure silk unlike the cadaver sourced ADM materials. Learning new applications for the uses of Seri is a great interest to the plastic surgery industry.
COMMITTED TO EDUCATION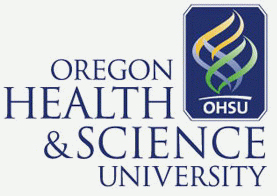 When advances in aesthetic plastic surgery and cosmetic medicine are noted, quite often Dr. Mark Jewell has been involved as a researcher, innovator, and educator.
Dr. Jewell was recently promoted to Associate Clinical Professor of Plastic Surgery at Oregon Health Science University www.ohsu.edu and has written over 80 peer-reviewed scientific articles, book chapters and books. He is involved within organized plastic surgery as a traveling professor and symposium participant within the United States, Europe, Asia, and South America.
Back to Top