Mark L. Jewell, MD Alireza "Reza" Najafian, MD 1200 Executive Parkway Suite 360 Eugene, OR 97401 Phone: (541) 683-3234 Fax: (541) 683-8610 Monday – Thursday: 9 a.m.–5 p.m.
Friday: 9 a.m.–2 p.m.
HALO® Laser Skin Resurfacing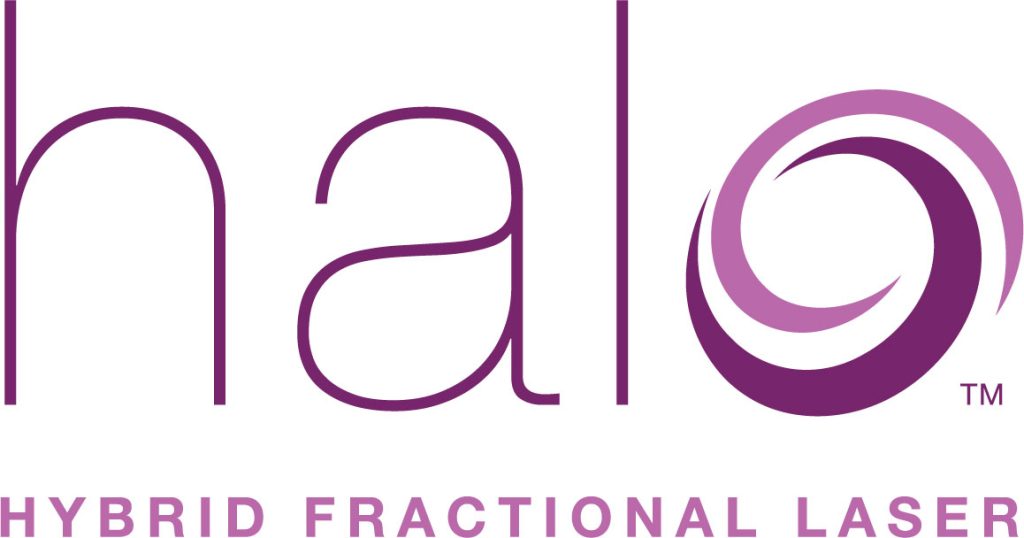 Skin resurfacing with the HALO hybrid fractional laser at our Eugene, OR, medical spa can address multiple skin conditions in one treatment because it combines long and short wavelengths for a truly customized procedure. This breakthrough technology targets the skin at various depths with precision for patients of different skin types.
Our talented medical spa practitioners, including board-certified nurse practitioner Hillary Jewell, can enhance and customize your HALO laser treatment using the Reveal® Imager 3D skin analysis system. The Reveal Imager scan uses advanced photographic technology to reveal complexion issues, such as sun damage, hyperpigmentation, and spider veins.
HALO Hybrid Laser Before and After Photos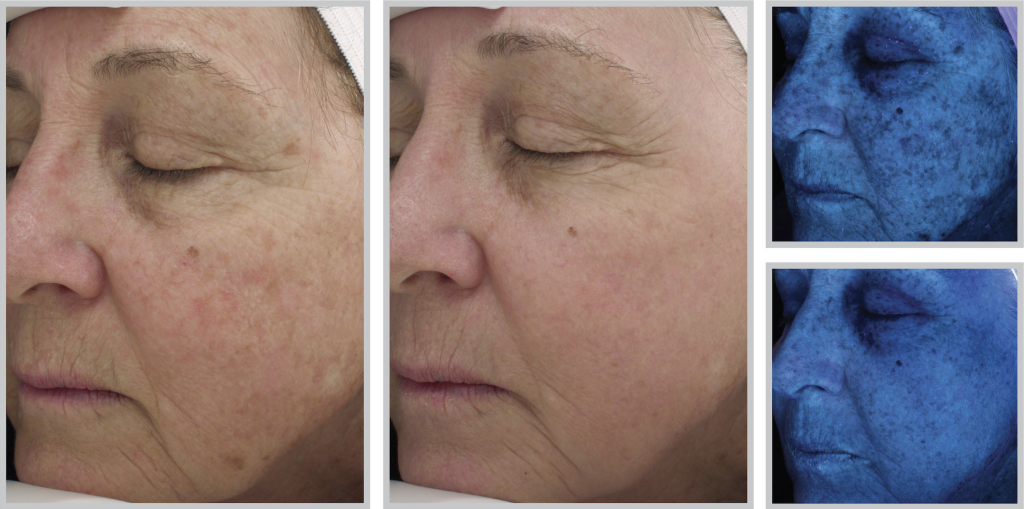 What Is the HALO Hybrid Fractional Laser?
Most laser skin rejuvenation treatments use a single wavelength that either penetrates the skin's deeper layers without affecting the surface or targets skin cells on the surface. What sets the HALO laser apart is that it combines ablative and non-ablative laser energy to accomplish both goals in a single treatment.
What do ablative and non-ablative mean?
Ablative: This laser energy vaporizes skin cells on the surface, revealing fresh, glowing skin. As a fractional laser, the HALO makes thousands of pinpoint injuries to the skin's surface. This fractionated approach leaves adjacent skin undamaged and requires less downtime than a non-fractional ablative laser.
Non-ablative: The longer wavelengths of non-ablative lasers heat the layers below the surface, triggering the natural healing response. This response stimulates new collagen and elastin—the essential building blocks of tighter, smoother skin. Because the skin's surface remains intact, these treatments require less downtime.
Who Is a Good Candidate for HALO Laser Treatments?
The HALO laser can target multiple skin concerns in one treatment, benefiting women and men of all ages with various goals. It's especially effective for patients who want to erase years of sun damage and can be incorporated into your long-term skincare regimen. Unlike many skin resurfacing lasers, the HALO platform is appropriate for lighter and darker skin types.
Besides sun damage, the HALO laser can treat the following:
Discoloration
Uneven skin tone
Signs of aging
Skin texture concerns
Enlarged pores
Fine lines
By adjusting the intensity of the treatment, our providers customize the procedure to address your specific concerns.
A Reputation Built on Results
I have been seeing Hillary for about 10 years and I can honestly say you won't find another more qualified,...
I love seeing Hillary! She is the best!
What Happens During a HALO Laser Treatment?
If we're treating the face, we provide protective eyewear before beginning the treatment. We also apply a topical anesthetic ointment to help you remain comfortable throughout the procedure. One of our practitioners gently rolls the HALO handpiece across the skin, and you'll probably feel heat and a prickling sensation. A cooling mechanism helps to minimize discomfort during the treatment, which typically takes 20 to 60 minutes, depending on the size of the treatment area. Before you leave, the provider applies a protective moisturizer to your skin.
What Is Recovery Like After a HALO Laser Treatment?
Because we customize the treatments based on the patient's needs, the downtime following a HALO laser can range widely. Some people who have mild treatments need only 1 day, while those who have more intense treatments may need 3 to 5 days off from work. Whatever the type of treatment, you can expect your skin to feel tight and look red and swollen, like a moderate sunburn.
About the second or third day after the treatment, a bronze, rough texture forms on the skin as microscopic epidermal necrotic debris (MENDS) rises to the surface. This debris sloughs off after 4 or 5 days, depending on the treatment depth and intensity.
Combining HALO With Other Treatments
Your med spa practitioner may recommend combining the HALO fractional laser treatment with a Forever Young® BBL intense pulsed light procedure. If you notice loose skin along the jawline or neck, you can also combine the HALO treatment with Ultherapy®.
Patients considering a HALO laser treatment travel from Salem, Corvallis, and Florence to our Eugene, Oregon, practice for their procedures. Request a consultation with Hillary Jewell or another med spa provider using the online form or call our office at (541) 683-3234 to schedule an appointment.
Back to Top