Mark L. Jewell, MD Alireza "Reza" Najafian, MD 1200 Executive Parkway Suite 360 Eugene, OR 97401 Phone: (541) 683-3234 Fax: (541) 683-8610 Monday – Thursday: 9 a.m.–5 p.m.
Friday: 9 a.m.–2 p.m.
Dermal Fillers
Injectable treatments minimize wrinkling caused by the repeated movement of facial muscles and restore age-related volume loss. In addition to the FDA-approved neurotoxins Dysport® and BOTOX® Cosmetic, Jewell Plastic Surgery offers a range of dermal fillers at his Eugene, Oregon, practice including the JUVÉDERM® and Restylane® product lines.
Dr. Mark Jewell and Dr. Alireza "Reza" Najafian create customized treatment plans after consulting with patients. They perform injections themselves, along with highly trained nurse injectors. Salem and Corvallis residents travel to our practice for facial rejuvenation treatments performed by our surgeons and their staff.
Fillers Before & After Photos

Before & After
Perllane Dermal Filler: Patient 1
Age: Over 45 years oldFiller Type: Perlane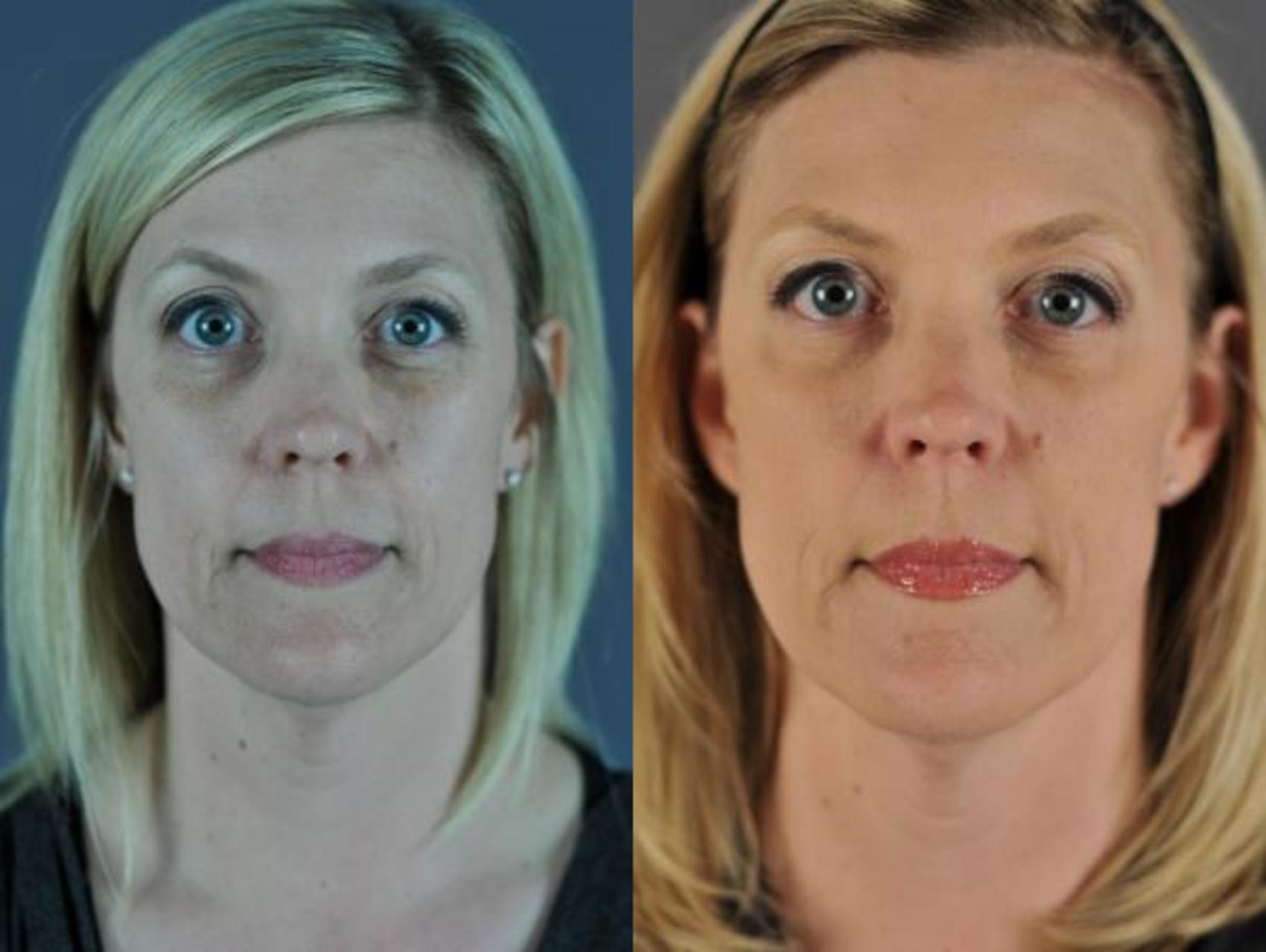 Before & After
Fillers: Patient 2
First Photo: Before Dermal Fillers.Second Photo: 4 months after treatment.Age: Between 36 and 45 years oldFiller Type: PerlaneTechnique: Dermal Fillers
Read More
Keep in mind that each patient is unique and your results may vary.
Are neurotoxins the same as dermal fillers?
While neurotoxins and fillers are both injectable treatments, the way they work is different. BOTOX and Dysport reduce the appearance of wrinkles by temporarily immobilizing the tiny facial muscles that create what is known as "dynamic" wrinkles. These wrinkles are caused by a lifetime of smiling, frowning, raising your eyebrows, and making other facial expressions throughout the day. When used conservatively, neurotoxins smooth forehead wrinkles, vertical "worry" lines, and crow's feet at the corners of the eyes.
BOTOX Cosmetic Before-and-After Photos


Individual results may vary – Photos courtesy of Allergan
How do dermal fillers work?
Fillers such as JUVÉDERM VOLUMA® XC, which is popular at our Eugene practice, use a gel composed primarily of hyaluronic acid — a substance that occurs naturally in the body — to restore volume to areas such as the cheeks and the nasolabial folds. Volume loss creates a sunken or hollowed-out appearance that can make you look older than you are. These fillers are formulated with a small amount of lidocaine, an anesthetic that enhances your comfort during the injections.
The fillers we offer include:
JUVÉDERM
Ultra XC
Ultra Plus
VOLUMA XC
VOLBELLA®
Each filler offers unique benefits and our surgeons use their experience to help you decide which products are best suited for your physical characteristics and aesthetic goals.
Who will be doing the injections?
Dr. Jewell and Dr. Najafian perform injections for dermal fillers. Dr. Jewell has trained nurse injectors for neurotoxins, who work under his direction once a treatment plan has been developed.
What is an "Instant Facelift?"
Men and women who may not want, or be ready for, a surgical facelift can often benefit from what is sometimes called a "liquid" facelift. Combining fillers that are designed to address certain areas restores volume and creates a more youthful appearance.
JUVÉDERM VOLUMA or Restylane Lyft, for example, are specifically formulated to add volume to the cheeks, which can be one of the first areas to show signs of aging. Aging causes skin and facial tissues to lose structure and volume in the cheek area. VOLUMA and Lyft are injected deeper than other fillers, which is more comfortable and results in less bruising than superficial fillers. VOLUMA XC and Lyft feel very soft and natural.
Thinning lips and fine lines around the mouth can be addressed by either VOLBELLA or Silk filler injections, and other fillers can also address dark circles under the eyes. Dr. Jewell, who is an expert injector, can comfortably do this procedure in his medical spa to instantly provide a more youthful profile.
A Reputation Built on Results
I have been seeing Hillary for about 10 years and I can honestly say you won't find another more qualified,...
I love seeing Hillary! She is the best!
JUVÉDERM VOLUMA Before-and-After Photos


Individual results may vary – Photos courtesy of Allergan
Can fat be used as a filler?
Fat grafting is an excellent option for certain patients who want to enhance facial volume. Fat grafting, also called fat transfer, is a 3-step process that begins with using liposuction to extract fat from another area of your body, such as the abdomen. After the fat is purified, it is injected in the same way that fillers are used. Our surgeons prefer using synthetic fillers, such as VOLBELLA or Silk, for lip enhancement procedures because they produce better outcomes with less swelling and lumpiness.
Not all of the fat that's grafted survives and it is usually necessary for Dr. Jewell or Dr. Najafian to perform a second fat transfer procedure to get the optimal results. It's also important to remember that fat grafting is a surgical procedure, unlike synthetic filler injections which can be performed in a treatment room.
Jewell Med Spa & Specials
It's never too early to begin the journey toward healthier, youthful looking skin.
Learn More
Are permanent fillers a good idea?
Dr. Jewell and the Physicians Coalition for Injectable Safety believe that even though permanent fillers seem like a good option, there are substantive drawbacks and late-term risks that occur years after injection. Permanent fillers such as Bellafill® or injectable silicone, when used off-label, have been associated with late-term complications such as infections, granulomas, and scarring. Permanent fillers can produce permanent, devastating complications years after injection.
Patients concerned about the early signs of facial aging travel from Roseburg, Florence and surrounding areas to our medical spa in Eugene, Oregon to have Dr. Jewell or Dr. Najafian perform filler injections. Request a consultation using the online form to meet personally with one of our plastic surgeons to discuss your treatment options. Or call our office at (541) 683-3234 to schedule an appointment.
Tips to Prevent Post Procedural Bruising
Avoid Aspirin & NSAIDS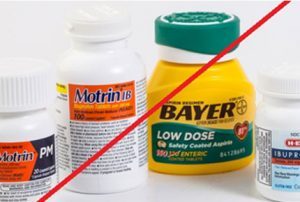 Aspirin, NSAIDS (ibuprofen, Aleve, Advil, Motrin, and naproxen) and NSAID-containing products (Excedrin, Midol, cold medicine) are the most potent of the "bruisers". All these medications stun your platelets which are the cells in your bloodstream that stop bleeding and bruising when your blood vessels and capillaries are damaged. If your platelets are unable to do their job in sealing off the tiny capillaries that are disrupted during surgery, injectable treatments and Ultherapy, your likelihood of getting a bruise is much higher than normal. Avoid all of these medications for at least two weeks prior to your procedure. If you need pain medication, consider extra strength Tylenol as a substitute.
---
Avoid Green Tea, Vitamin E, and Herbal Supplements

High doses of green tea, vitamin E, fish oil, omega 3 fatty acids, ginseng, ginkgo biloba, flaxseed oil, and herbal supplements like St. John's wort, garlic, red yeast extract, and many others, act like mild versions of prescription blood thinners and definitely increase your chances of bruising. Green tea extract is known to be one of the most potent bruisers on the market so make sure to curb it well before any injectable treatment.
---
Choose a Qualified Injector

This seems like a no brainer, but be careful. There are no enforceable regulations on who is allowed to inject dermal fillers and neurotoxins. So there are tons of unqualified injectors out there. Be extremely cautious about getting injected in clinics offering extremely low prices because they tend to rely heavily on counterfeit products.
---
Icing
Apply a cold pack to the treated area both before and after the injection. Cold applied to the skin constricts blood vessels which become smaller and much less likely to get in the way of the needle during injections. Also cold desensitizes the area so you will feel less discomfort.
---
Numbing Cream
If your injector applies numbing cream about 20 to 30 minutes before the injections, it will help prevent bruising and make your injections more comfortable. Some of the anesthetic creams constrict blood vessels slightly making bruising less likely.
---
Anti-Bruising Supplements
Arnica and Bromelain have been shown to help dissipate bruising. Take Arnica 4 days before and 4 days post the procedure to aid in potential bruise reduction. Arnica comes in pill form, which you place under your tongue or a cream which is applied to the treatment zone. This ancient dietary supplement has been known to reduce bleeding and inflammation. Arnica is available at our clinic. Bromelain is a pineapple-based enzyme that works similarly.
---
Skip the Gym
Exercise and physical activity increase your heart rate, blood pressure and flow of blood through your vessels, including the ones that can get damaged during injectable treatments. Damaged capillaries need two things to repair themselves after treatment: functional platelets and minimal blood flow. Allow 24-48 hours before returning to the gym or doing exercise in a warm to hot environment.
---
Sun Prevention
No excessive heat or sun until initial swelling and redness subsides. Sunscreen is always important. Our clinic offers a choice of different broadband (UVA & UVB) protection. We suggest having a sun protection factor of SPF 30 or more. Wearing protective clothing is helpful and a hat should be considered essential.
---
Plan Accordingly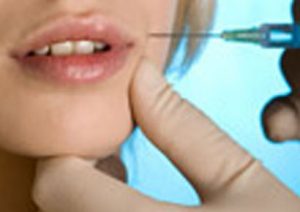 We suggest you make your appointments for injections at least two weeks before an important event just in case you bruise. However, a maximum concealer such as Jane Iredale make-up is available to help hide a temporary bruise.
Back to Top