Mark L. Jewell, MD 1200 Executive Parkway Suite 360 Eugene, OR 97401 Phone: (541) 683-3234 Fax: (541) 683-8610 Monday – Thursday: 9 a.m.–5 p.m.
Friday: 9 a.m.–2 p.m.
Breast Implant Revision & Removal Surgery
Women who underwent a previous breast augmentation surgery may choose for a variety of reasons to either exchange or remove their breast implants. In Eugene, Oregon, Dr. Mark Jewell is one of the nation's leading cosmetic breast surgery specialists and has the technical skill needed to perform what is a more demanding surgery than primary breast augmentation.
Breast Implant Exchange

Before & After Photos
WARNING:
This feature contains nudity. Please click OK to confirm you are at least 18 years of age and are not offended by such material.
OK
Breast Implant Exchange Before & After Photos
Keep in mind that each patient is unique and your results may vary.

Before & After
Breast Implant Exchange: Patient 1
Left Breast Deflation original surgery in 2008 Allergan Style 68MP-300ccImplant Exchange Subglandular Natrelle Inspira SRF-385ccAge: Between 36 and 45 years oldWeight: Between 125 and 135 poundsHeight: 5'4" to 5'7"Technique: Implant Exchange
Read More
Keep in mind that each patient is unique and your results may vary.
Exchanging Breast Implants
Women with breast implants consider exchanging them for different reasons. Some choose to change the implants they have, while other patients experience some type of complication that requires either exchanging or removing the implants.
Implant Removal (Explantation)
Some women want their breast implants removed for personal reasons. Some patients experience implant-related problems and don't want additional surgery that may not produce good results. Others decide they want smaller breasts.
Dr. Jewell offers different surgical techniques for removing implants, which he discusses in detail with patients during their consultations. A straightforward surgery involves removing the implants themselves but not the tissue surrounding the implants that forms a capsule. Dr. Jewell can perform this operation using a local anesthetic with intravenous sedation at our accredited surgery center.
Removing the implants along with the surrounding capsule tissue is a more complex procedure, called a total capsulectomy, that Dr. Jewell performs at an ambulatory surgery center with the patient under general anesthesia.
Some patients need a total capsulectomy because of calcification or an implant rupture. In other cases, however, patients request this procedure as relief from ill-defined physical symptoms. Many of these patients have gathered information online from websites that associate breast implants and health problems in women. These sites urge women to undergo "enbloc total capsulectomy" as a solution to what they describe as "silicone-related illness."
Dr. Jewell urges patients to be cautious when researching medical advice online. For example, no published scientific evidence shows any health benefits from removing the implant and capsule. Additionally, the enbloc total capsulectomy procedure includes significant risk of serious surgical complications, such as a collapsed lung (pneumopthorax) caused by damaging the chest wall muscles during the operation.
Given the preponderance of scientific evidence from population studies of women who have breast implants, Dr. Jewell agrees with the conclusions reached by the authors of the Annals of Internal Medicine study. The FDA approved both silicone gel and saline breast implants for women who want to increase the size of their breasts, for breast reconstruction after mastectomy, and for revision of existing breast implant surgery. If a woman decides that she no longer wants breast implants, surgical removal is an option.
A Reputation Built on Results
You should see Hillary if you want beautiful natural results! She knows your face structure and what...
I've seen Hillary for a few different services, and have always left feeling so valued and happy with...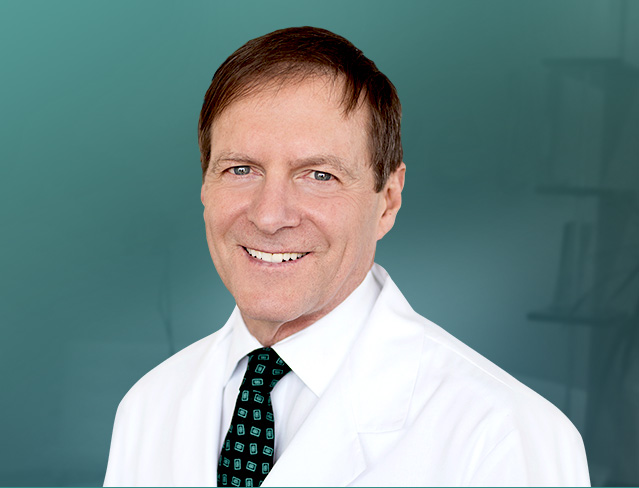 Dr. Mark Jewell
World-Class Plastic Surgeon in Oregon
Dr. Jewell is recognized internationally as one of the world's leading plastic surgeons. He's an innovator who combines artistry and surgical expertise to create customized results tailored to the unique needs of each patient.
Get to Know Dr. Jewell
Frequently Asked Questions
What if I do not have access to the records from my previous surgery?
Having access to your medical records concerning your surgery and implants is very helpful, and we ask that you bring them to your consultation. If you don't have those records, however, it is important to think through and write down your medical history as it relates to previous breast augmentation surgery or surgeries and bring it to your consultation with Dr. Jewell. He will take measurements at the time of your exam that will give him data he can use for the assessment and planning stages. If you have had a mammogram or ultrasound imaging, it is also helpful to provide that information to Dr. Jewell.
Can I change the size of my implant?
A size change can often be accomplished when considering implant revisionary surgery. Sizing can be reduced or enhanced depending upon what is best for your particular needs. Implants can be removed or replaced with newer available models.
Will I have excess skin if my implants are removed?
Skin can be stretched from the insertion of an implant device. Women who have had weight gain/loss, been pregnant, or breastfed children have looser envelopes of breast skin. Implant removal can cause a redundancy of skin. Depending upon age and genetics, some women will have a certain retractability of their skin. Women who have saline breast implants may have the option of a slow deflation to allow the skin to naturally retract prior to having revisionary surgery.
Please call our office at (541) 683-3234 to schedule an appointment to discuss your individual needs with Dr. Jewell. You can request a consultation online. It's very helpful to bring your personal history of breast surgery, implant information, and imaging studies to your consultation.
Jewell Med Spa & Specials
It's never too early to begin the journey toward healthier, youthful looking skin.
Learn More
Back to Top