Mark L. Jewell, MD 1200 Executive Parkway Suite 360 Eugene, OR 97401 Phone: (541) 683-3234 Fax: (541) 683-8610 Monday – Thursday: 9 a.m.–5 p.m.
Friday: 9 a.m.–2 p.m.
Breast Lift or Mastopexy
Breast lift, also called mastopexy, is an operation that improves the shape of sagging breasts and elevates nipple position onto the lifted breast mound. Pregnancy, lactation, weight loss or heredity factors can change a woman's breasts so that they appear sagging or pendulous and are no longer pert and full. You may be a good candidate for a breast lift procedure in Eugene, Oregon, with Dr. Mark Jewell if your breasts are pendulous (nipples positioned below the inframammary fold or breast crease and point downwards), or lack firmness, fullness or substance. Incisions for this procedure will vary with the amount of sag that exists and the amount of lift desired.
Breast Lift

Before & After Photos
WARNING:
This feature contains nudity. Please click OK to confirm you are at least 18 years of age and are not offended by such material.
OK
Breast Lift Before & After Photos
Keep in mind that each patient is unique and your results may vary.
Keep in mind that each patient is unique and your results may vary.
What is a breast lift?
A breast lift, or "mastopexy" in medical terms, is a complex surgical operation designed to uplift, reshape and reposition sagging breasts. To correct sagging, incisions are made to sculpt the breast, reduce the amount of excess skin, and raise the nipple-areola complex to a more desirable position onto the breast mound. There are several effective surgical approaches to this problem. Each patient's needs with respect to this type of surgery are unique. The goal of surgery is the elevation of the nipple above the breast fold and the correction of loose breast skin. The mastopexy may be performed as a solitary procedure or be combined with size enhancement (augmentation-mastopexy).
What causes sagging breasts?
Sagging of the breasts or "ptosis" in medical terms is caused by a variety of reasons including pregnancy, weight gain or loss and hereditary factors. The result is a stretching or thinning of the skin and sagging of the breasts. The nipple of the breast sags downward below the breast fold. Once this has happened, it can only be corrected by a breast lift or mastopexy.
Why can't this be done with only a breast enlargement?
In most patients there is, in addition to loose skin, a malposition of the nipple with relationship to the breast fold. The nipple is hanging below the breast fold. Simply enlarging the breast will only make larger hanging breasts. This produces an unattractive result. It is mindful to remember that just filling the breast envelop with large implants will make a woman disproportionately large and will sag out faster. The answer here is to reposition the nipple upward and tighten the breast skin envelop.
What if I want to be a little larger in size when I have a mastopexy?
The combination of breast implants at the time of a mastopexy is particularly helpful in some patients. Breast implants can be used at the time of the mastopexy to enhance the lifting process in some women with smaller ptotic breasts. However larger breasted women may have a better outcome if they stage these procedures in two stages instead of one, allowing the breast reshaping to heal before adding volume with more weight.
What are the incisions used in a breast lift?
The breast lift surgery has different patterns of incisions according to how much excess skin needs to be removed. This is determined at the consultation with Dr. Jewell. Typically, the incisions are around the nipple area and down to the breast fold. The incisions are necessary in order to tighten your breast skin and reposition the nipple upward.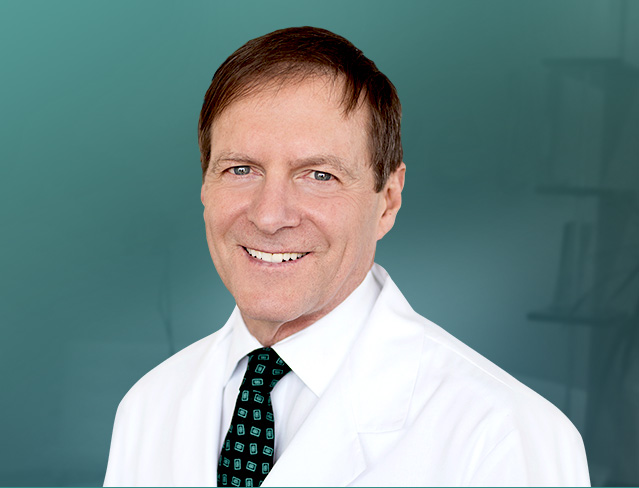 Dr. Mark Jewell
World-Class Plastic Surgeon in Oregon
Dr. Jewell is recognized internationally as one of the world's leading plastic surgeons. He's an innovator who combines artistry and surgical expertise to create customized results tailored to the unique needs of each patient.
Get to Know Dr. Jewell
Is nipple sensation changed after a breast lift?
In most cases, nipple sensation after a mastopexy is unchanged. Complete loss of nipple sensation after this operation is rare. This is something to consider carefully in choosing to have the mastopexy.
What other complications can happen?
This is a surgical operation and complications such as infection, bleeding and scarring can happen. The scars will be visible after surgery however with time the scars will dissipate. Occasionally a second surgery will be needed in the future to "fine tune" the results. If implants are used, complications can happen referable to the breast implants. Skin loss can occur in patients who smoke. Mastopexy is an operation for non-smokers. Women need to have all types of nicotine out of their system for three months in order to reduce the risk of delayed wound healing. This is not meant to scare you but to acquaint you with the possible risks of this operation.
A Reputation Built on Results
You should see Hillary if you want beautiful natural results! She knows your face structure and what...
I've seen Hillary for a few different services, and have always left feeling so valued and happy with...
Can this operation be done as a day surgery?
Breast lift surgery is usually performed on an outpatient basis. This would be either in our accredited office surgery center under local anesthesia with IV sedation or at an outpatient surgery center if you prefer a general anesthetic. It is important that you and your caregiver plan to stay in the Eugene, Oregon area until after your first follow up appointment which is typically the following day from surgery. The postoperative discomfort is well controlled with prescription medications.
Is a mastopexy right for me?
Your needs with respect to the breast lift surgery are unique. There are many choices available in order to achieve a lift of sagging breasts. This will be determined in a consultation with Dr. Jewell. It is recommended that a woman consider a breast lift procedure once they have completed childbearing, as future pregnancy could stretch out breast skin again. Speak openly of your concerns and needs. We will work together to find the best solution to your needs.
Patients considering a breast lift travel from Salem to Roseburg and Bend to Florence, Oregon to have Dr. Jewell perform their procedures. Request a consultation using the online form or call our Eugene practice at (541) 683-3234.
Jewell Med Spa & Specials
It's never too early to begin the journey toward healthier, youthful looking skin.
Learn More
Back to Top