Mark L. Jewell, MD Alireza "Reza" Najafian, MD 1200 Executive Parkway Suite 360 Eugene, OR 97401 Phone: (541) 683-3234 Fax: (541) 683-8610 Monday – Thursday: 9 a.m.–5 p.m.
Friday: 9 a.m.–2 p.m.
Dr. Jewell
Few Oregon plastic surgeons can claim the worldwide acclaim that Dr. Mark Jewell has earned. He has served in a variety of influential positions during his career, including president of the American Society for Aesthetic Plastic Surgery. Dr. Jewell's leadership is equaled by his experience, innovation, and technical skill performing facial plastic surgery, cosmetic breast surgery, and surgical and nonsurgical body contouring procedures.
Innovation and Expertise
Dr. Jewell's numerous innovations have influenced the practice of plastic surgery in virtually all areas of the face and body. Additionally, he developed an organization called Physicians' Coalition for Injectable Safety, reflecting his interest both in patient safety and the use of dermal fillers and neurotoxins such as BOTOX® Cosmetic. He published the Safety With Injectables workbook and has been instrumental in training other specialists in the safe and effective use of these popular aesthetic treatments. He is a key opinion leader and clinical researcher in how new products and devices are being brought to the market in order to improve patient outcomes and safety. Dr. Jewell's contributions to aesthetic surgery have been recognized by his colleagues who awarded him the Tiffany Award for best scientific presentation that was given by the American Society for Aesthetic Plastic Surgery (ASAPS).
World-Class Plastic Surgeon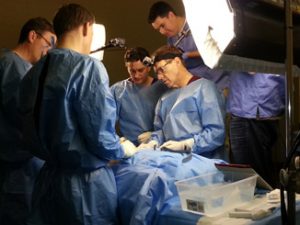 Few plastic surgeons can match Dr. Jewell when it comes to training, experience, and the quality of his surgical results. He has taught other plastic surgeons during annual meetings and symposia for many years. He also is involved with the education of young plastic surgeons as an Assistant Clinical Professor of Plastic Surgery at Oregon Health Science University and as a Traveling Professor of Plastic Surgery through the Aesthetic Society. Dr. Jewell has published more than 100 peer-reviewed scientific papers, books, and book chapters. He is a respected educator who has lectured and performed surgery to teach other plastic surgeons in the U.S., Europe, South America, Asia, the Middle East, and Australia.
"I make the highest quality care my number one priority."
-Dr. Mark Jewell

Training & Qualifications
Dr. Jewell's advanced training and experience have made him one of the leading cosmetic breast surgeons in the world. He is also one of the nation's leading authorities on surgical and nonsurgical facial rejuvenation techniques.
His education and accomplishments include: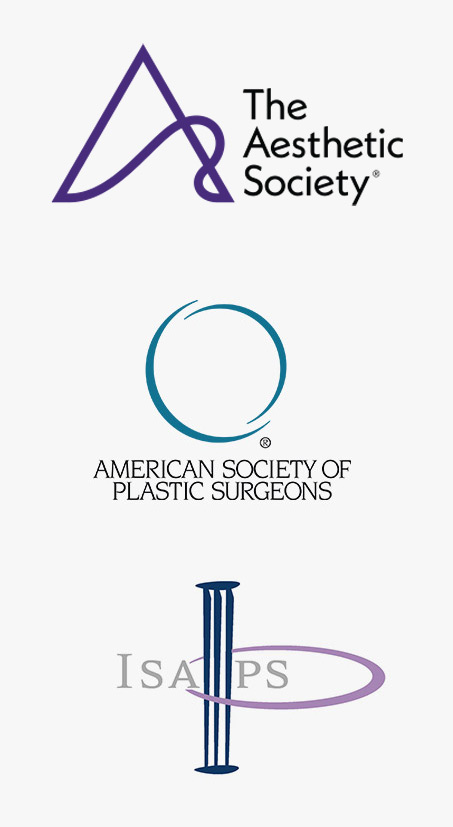 Board Certification
Medical Degree
Internship Residency
UCLA Harbor General – Torrance, CA
USC Medical Center
University of Tennessee – Plastic Surgery
Accomplishments
You can read more about Dr. Jewell's innovations and his groundbreaking legacy in the field of aesthetics.
Our Eugene plastic surgery practice serves patients from Salem to Florence to Roseburg. To meet Dr. Jewell and discuss the procedure or procedures in which you're interested, request a consultation using the online form, or call our Eugene, OR, plastic surgery office at (541) 683-3234 to schedule an appointment.
A Reputation Built on Results
I have been seeing Hillary for about 10 years and I can honestly say you won't find another more qualified,...
I love seeing Hillary! She is the best!
Back to Top