Mark L. Jewell, MD Alireza "Reza" Najafian, MD 1200 Executive Parkway Suite 360 Eugene, OR 97401 Phone: (541) 683-3234 Fax: (541) 683-8610 Monday – Thursday: 9 a.m.–5 p.m.
Friday: 9 a.m.–2 p.m.
Liposuction
Liposuction is perennially among the most popular plastic surgery procedures as women and men find a solution for their stubborn pockets of fat. Our surgeons specialize in VASERlipo® liposuction in Eugene, Oregon, which uses ultrasonic energy to offer excellent results in a procedure that's gentler than conventional liposuction techniques. In Salem, Corvallis, Bend, and other nearby cities, women and men who are frustrated by fat that remains despite good diet and exercise habits come to our practice for this innovative, transformative procedure.
VASER® Lipo

Before & After Photos
WARNING:
This feature contains nudity. Please click OK to confirm you are at least 18 years of age and are not offended by such material.
Are You a Candidate for Liposuction?
Good candidates for liposuction are healthy men and women who, despite good diet and exercise habits, are bothered by areas of unwanted fat that don't budge. Liposuction yields the best results when it's used on very specific areas of fat, such as a bra roll, belly "pooch," or double chin. During your consultation, Dr. Mark Jewell or Dr. Alireza "Reza" Najafian help you better understand your candidacy for liposuction.
Developing Your Custom Liposuction Plan
Liposuction is a technique used to contour the bodies and faces of patients who are struggling with stubborn, excess fat, but who are also near their ideal weight and have good skin tone. It's not designed for patients who want to lose a significant amount of weight. The best way to determine whether you are a good liposuction candidate is to schedule a consultation with one of our plastic surgeons.
During the consultation, you can describe your cosmetic goals to Dr. Jewell or Dr. Najafian, who conducts a thorough physical examination and assesses your skin tone. Liposuction can be helpful for patients whose skin shows some laxity but isn't too loose. The skin needs to have enough elasticity to shrink to fit the body's new contours following liposuction.
Your surgeon will devise a surgical plan during your consultation. He can target a number of different areas, as shown below.
Based on the extensive experience and body contouring expertise of our surgeons, they may recommend combining liposuction with procedures such as a tummy tuck, a body lift or arm lift surgery to improve your body's contours and remove loose skin.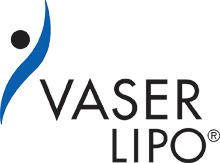 About VASERlipo
The VASERlipo technique differs from traditional liposuction by using ultrasonic energy to break up fatty tissue, rather than having a surgeon manually loosen fat by vigorously moving the cannula (the thin tube that suctions fat from the body).
Our surgeons begin the minimally invasive procedure by injecting the targeted areas with a saline solution mixed with an anesthetic and epinephrine. Saturating the tissue with this liquid numbs the area and limits bleeding by shrinking blood vessels. Additionally, the area swells, making it easier to remove fatty tissue.
The vibrating, ultrasonic probes your surgeon inserts through small incisions shake fat cells loose without damaging surrounding tissues. Either Dr. Jewell or Dr. Najafian then suctions the fat from the body, making sure the contoured results appear smooth and natural.
How VASERlipo Works
Benefits of VASERlipo
Faster recovery than traditional liposuction
More extensive results than traditional liposuction
Gentler than manual liposuction technique
Can remove large amounts of stored fat
Results in smoother skin, even in legs and arms
Targets fat cells while preserving surrounding tissue
Equally effective for both larger areas and areas where more precision is needed
What Is Recovery Like After Liposuction?
Recovery after liposuction depends on your body and the areas treated. Elastic compression garments are applied after the surgery and remain in place to decrease postoperative swelling. Depending upon the work you do, our surgeons recommend taking 4 to 7 days off work. Bruising gradually diminishes and is generally gone 2 weeks after surgery.
You are encouraged to begin taking light walks as soon as possible after your procedure. This is a good way to promote healing. You can resume regular exercise gradually over the course of the next 4 to 6 weeks as you recover.
Our Exceptional Providers
Dr. Jewell and Dr. Najafian combine artistry and surgical expertise to create customized results tailored to each patient's unique needs.
Common Questions About Liposuction
Is liposuction a painful operation?
No, it is not particularly painful, although all surgery comes with some discomfort. Liposuction requires the use of anesthesia. In some cases, a local anesthetic is sufficient. At other times, a general anesthetic is necessary. After surgery, patients are stiff and sore, but severe pain is unusual. Pain is controlled with prescription pain pills.
Why is liposuction necessary? Won't diet or more exercise solve the problem?
Exercise, diet, and a healthy lifestyle are extremely important. Unfortunately, they will not correct certain areas of your body that may be influenced by heredity. The distribution of fat is genetically determined. Areas such as double chin, abdomen, love handles, hips, and thighs may still carry excess fat regardless of your weight and level of fitness.
Who can benefit from liposuction?
Liposuction works best for those individuals who have a BMI of less than 30 and who have localized fatty areas that have not responded to diet or exercise. These out-of-proportion areas can be treated with liposuction. Good skin tone is necessary for the skin to "bounce back" after fat is removed. Loose skin or skin with stretch marks will not retighten itself after liposuction. Other types of body contouring operations such as abdominoplasty would be necessary in this case. Age is not a deterrent to liposuction as long as your health is good and your skin tone is good.
A Reputation Built on Results
I have been seeing Hillary for about 10 years and I can honestly say you won't find another more qualified,...
I love seeing Hillary! She is the best!
After liposuction, will the fat come back?
This is a frequently asked question during a consultation. By the time we reach adolescence, the total number and distribution of fat cells in our bodies are set. When we gain weight, we do not increase the total number of fat cells, but each cell individually expands. Fat cells are removed by liposuction, and they cannot regenerate. After liposuction, when you gain or lose weight, these areas will not return to their pre-liposuction appearance. It is important that patients continue their lifetime focus on exercise, diet, and a healthy lifestyle.
Can liposuction be combined with other procedures?
Liposuction is performed as a standalone procedure for body contouring. It is frequently performed with other cosmetic procedures. Examples would be using liposuction to contour the neck at the time of a facelift, contouring the rolls of breast tissue on the chest wall at the time of a reduction mammaplasty (breast reduction), and the combination of liposuction and abdominoplasty (lipo-abdominoplasty) to improve the contour of the entire abdomen and trunk. Liposuction can be performed in conjunction with other surgical procedures, as well, to completely tailor your treatment to your goals.
What are the risks of liposuction?
Our surgeons focus on your safety. Dr. Jewell was awarded the Tiffany Award for best paper in plastic surgery in 2004 for defining ways to achieve safe outcomes with ultrasonic liposuction. It is important to consider how much liposuction will be performed, the amount of tumescent anesthesia needed, and the duration of surgery. While there are risks, in healthy individuals, these are small. Like any surgical procedure, there are risks of bleeding, infection, and scar formation. Side-to-side asymmetry in the case of hips may be present. Contour dimpling of the skin may be present after liposuction. There have been even very rare reports of fat and blood clots in the lungs after liposuction and even death.
These risks are listed not to frighten you, but to inform you. Although these are possible, they are quite unlikely thanks to the high levels of training, experience, and expertise of our surgeons. Dr. Jewell or Dr. Najafian will be happy to discuss the risks with you at the time of your consultation.
Is liposuction a good operation for men?
Fatty deposits are found in both men and women. Male patients find that liposuction is a way to achieve improvement in areas of the neck, chest, abdomen, and the "love handles." It is an effective way to improve these areas with minimal interference in an active lifestyle. Dr. Jewell and Dr. Najafian believe that the VASERlipo ultrasonic liposuction device enhances outcomes for male patients.
How much does liposuction cost?
The cost of liposuction varies depending on the area or areas of the body treated and the time needed to address the needs of the patient intraoperatively. There are additional fees for the surgical facility and anesthesia. We will provide you with a detailed breakdown of your costs during your consultation.
Patients considering liposuction travel from Salem, Florence, and Roseburg to our Eugene practice to have Dr. Jewell or Dr. Najafian perform the procedure. Request a consultation using the online form or call our office at (541) 683-3234 to schedule an appointment.
Jewell Med Spa & Specials
It's never too early to begin the journey toward healthier, youthful looking skin.
Learn More
Back to Top