When aging eventually takes its toll on your appearance, two popular laser treatments can come to your skin's rescue: Forever Young® BBL and HALO® laser skin resurfacing. These minimally invasive treatments address similar issues like sun damage, fine lines, and hyperpigmentation. But they each work differently and have unique benefits for your skin. Let's take a closer look …
What Is BBL Laser?
BBL laser, also called a photofacial, is a light-based therapy that uses intense pulsed light (IPL) to heat and repair skin damage such as sun spots, age spots, small blood vessels, acne, and rosacea. Leveraging multiple light wavelengths, BBL targets and breaks down different types of discoloration while stimulating collagen production. One of the reasons BBL is so effective is that the pigmented areas of your skin absorb the light energy and convert it to heat to address imperfections. This process leaves your skin tone more even and refreshed.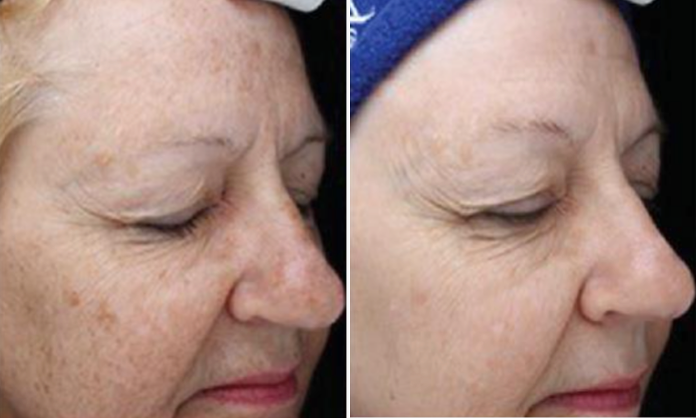 BBL Treatment, Recovery & Results
A BBL treatment typically lasts up to 30 minutes and requires no anesthesia, although we apply a topical numbing cream for added comfort. Patients feel a warming sensation as the skin absorbs light energy. Unlike harsher laser treatments, BBL does not cause burns, bruising, or peeling. BBL results are gradual and long-lasting. However, periodic maintenance sessions help preserve your youthful-looking skin.
BBL Cost
The average cost of a BBL procedure ranges from $200 to $2,400 depending on the areas being treated, the number of recommended treatments, your provider's level of experience, and your geographic location. Watch for our medical spa's seasonal specials to save on skin rejuvenation therapies like BBL.
What Is HALO Laser?
The HALO hybrid fractional laser combines ablative and non-ablative skin resurfacing, which means it can target damaged skin at different depths in a single treatment—at the surface level and deeper within the skin. This customizable approach makes HALO ideal for patients with varying skin types and concerns, including sun damage, discoloration, enlarged pores, and uneven skin texture. Like BBL, HALO triggers collagen production to help your skin regain and preserve its youthful glow.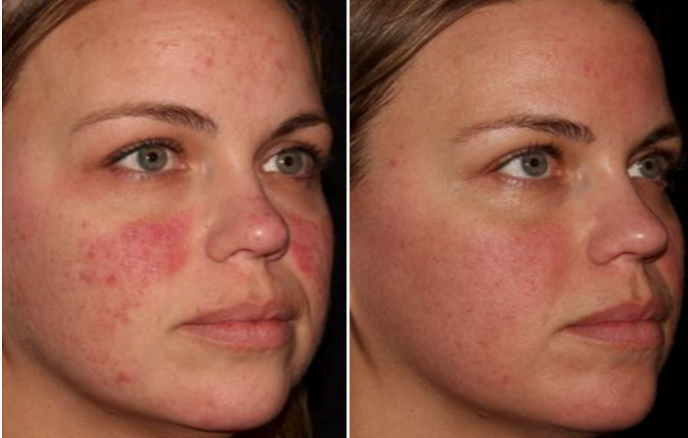 HALO Treatment, Recovery & Results
During your procedure, we apply a numbing topical ointment and provide you with protective eyewear. Patients feel a warm, prickling sensation as the HALO device gently moves across the treatment area. The handpiece also blows cool air to help temper any heat or discomfort throughout the procedure. Then, a soothing moisturizer is applied to help protect the skin as it heals.
Each HALO treatment can take between 20 to 60 minutes, depending on the size of the treatment area. Patients usually experience some initial peeling, flaking, and hyperpigmentation, which may peak a few days after treatment. These symptoms typically subside within a week. You should notice improvement after 1 to 2 weeks, with full results achieved over 6 to 8 weeks. Results typically last 1 to 2 years.
HALO Laser Cost
The cost of a HALO laser procedure ranges from $800 to $3,000, depending on how many areas are treated and your provider's location and level of experience. Keep in mind that a HALO procedure is considered cost-effective compared to other laser treatments. Halo patients can usually achieve dramatic results in just 1 to 2 sessions, as seen in these HALO laser before and after photos.
Should I Get a HALO and BBL Combo Treatment?
The decision to combine treatments depends on your desired results. We sometimes recommend combining HALO laser with Forever Young BBL and BBL HERO™ for laser hair removal. Patients seeking the ultimate skin makeover can achieve dramatic results with nonsurgical skin tightening to combat loose, aging skin on the neck and chin.
If you are ready to rejuvenate your skin with BBL and HALO laser treatments at our Eugene, OR, request a consultation online or call us at (541) 683-3234.