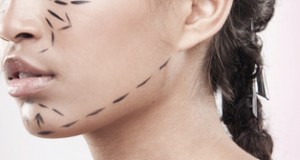 Looking your best is something that many people take tremendous pride in. Whether it's through eating healthy, exercising, or wearing makeup, everyone enjoys looking and feeling good. When basic lifestyle choices are not satisfying enough, plastic surgery because the best alternative to reach these aesthetic goals. Dr. Jewell takes pride in customizing each procedure to meet the desires of each of his patients. In many cases, combining multiple component procedures are necessary to reach these goals. Recent studies have shown that undergoing two plastic surgeries at one time can produce remarkable benefits.
Long-Lasting Results
Italian scientists recently researched the benefits associated with combing two surgical procedures and offered some valid points. According to research completed by HealthDay News, University of Verona researchers found that those who underwent chin augmentation and rhinoplasty together were more satisfied than those who only did one surgery . The authors of the study explained that the nose and chin, together, determine how proportionate your face looks. Therefore, only undergoing one or the other may not necessarily produce the desired results. This study suggested that undergoing both surgeries is best in order to bring balance to your facial structure. Partaking in both procedures can dramatically reduce recovery time, as opposed to just choosing one or the other. Dr. Jewell has helped many patients with their desire to obtain a more proportionate face by combining multiple procedures such as these.
Non- Surgical Options
For most people, contemplating even one form of plastic surgery may seem daunting. If you're considering participating in a rhinoplasty procedure, also trying chin augmentation can certainly seem scary. For patients looking for a non-surgical alternatives that allows you to enhance the look of your chin and/or jaw without going under the knife, Dr. Jewell may recommend trying tissue fillers to improve your look. A dermal tissue filler is a less intrusive procedure that can still make a big difference in your appearance.
While there are clear benefits of undergoing both rhinoplasty and chin augmentation procedures at the same time, talking with Dr. Jewell during your consultation will help decide if this is the best choice for you.