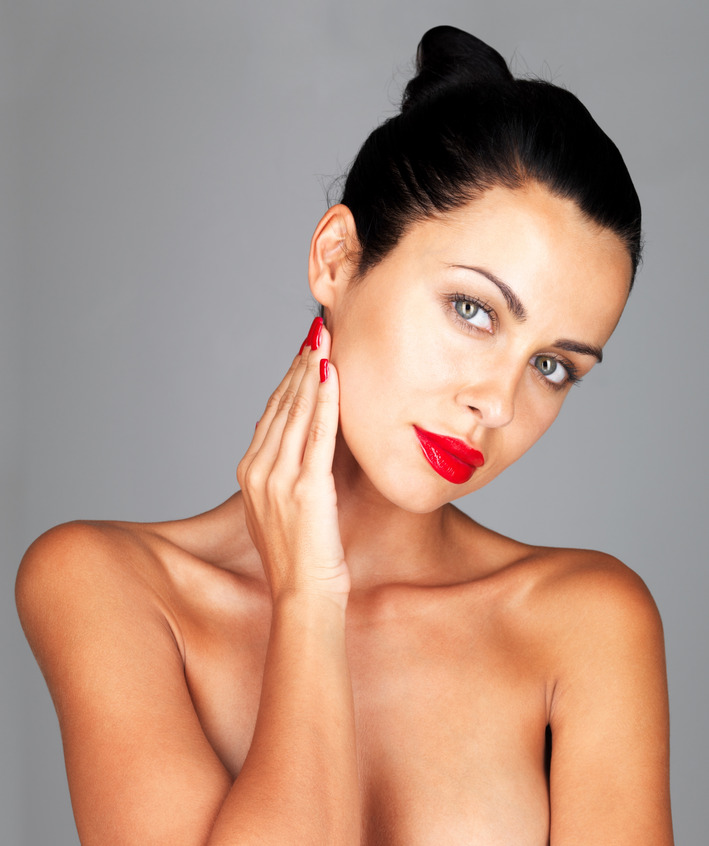 January is the perfect time to implement a new skin care regime. Cold weather can be harsh on the delicate skin of the face. Taking steps to protect and nurture your skin now will lay the groundwork to having beautiful glowing skin all year long. Dr. Jewell's state of the art medical spa has many non-surgical options for skin treatment that will jump-start your skin on the road to a younger and healthier looking appearance.  There is still time left between now and the start of Spring to improve skin quality.
Clear + Brilliant
A new and popular facial treatment available in our medical spa is Clear + Brilliant™. This gentle procedure uses a fractional laser treatment to fight aging skin. It is  comfortable and requires about 30 minutes for a complete session. This treatment is especially good if you are starting a skin care regime to protect against the signs of aging and environment changes . While results vary, some of the common responses from Dr. Jewell's patients are that they have a visibly brighter skin tone and an improved texture and radiance.
Intense Pulsed Light (IPL)

Another popular skin treatment is Intense Pulsed Light Therapy (IPL) or the Limelight™ Facial. This treatment uses broad-spectrum light to treat several skin conditions and abnormalities such as age spots, liver spots, fine lines and wrinkles, facial flushing, redness, broken capillaries, freckles, and tattoos. It can be applied to not only the face, but also the chest, arms, and hands as well.  An IPL will result in healthier and clearer looking skin. During the recovery phase, cold temperature can be much more soothing and you also won't be tempted to go out into the sun and tan.

The Hydra Facial
The Hydra Facial™ has a five-step process, which goes as follows: cleanse and exfoliate, acid peel, extract, hydrate, and protection. This technology is even better than dermabrasion and is designed for the most sensitive skin. The treatment is soothing, refreshing, and non-irritating to all skin types. Dr. Jewell's multiple hydra facial patients report a noticeable improvement in hyper pigmentation, fine lines, and wrinkles. Starting a hydra facial treatment during these cooler months will allow you the downtime you need to stay out of the sun while your skin is healing.  With a Hydra Facial, you skin will feel better immediately.
Each of these three treatments has produced wonderful results for Dr. Jewell's patients. Start your new skin care regime today to ensure years of beautiful youthful skin.