Among Oregon plastic surgeons, few have the reputation for excellence enjoyed by Dr. Mark Jewell. His plastic surgery practice in Eugene, Oregon, has been a destination for women and men seeking the best aesthetic care in the Pacific Northwest for many years. With our move to a new location, rest assured that we remain dedicated to providing the same level of care for surgical and nonsurgical patients that Dr. Jewell and our entire team are known for.
Our new plastic surgery location is only a couple of miles from our previous location on Coburg Road. We will continue to offer unique med spa treatments that are provided by Sherry LaVelle, our aesthetician and our board-certified nurse practitioner, Hillary Jewell, is now part of our aesthetic injectable team. All services are provided in a safe, nurturing environment.
Our new location, 1200 Executive Parkway, Suite 360, is located off Delta Highway near Valley River Center with plenty of free parking available.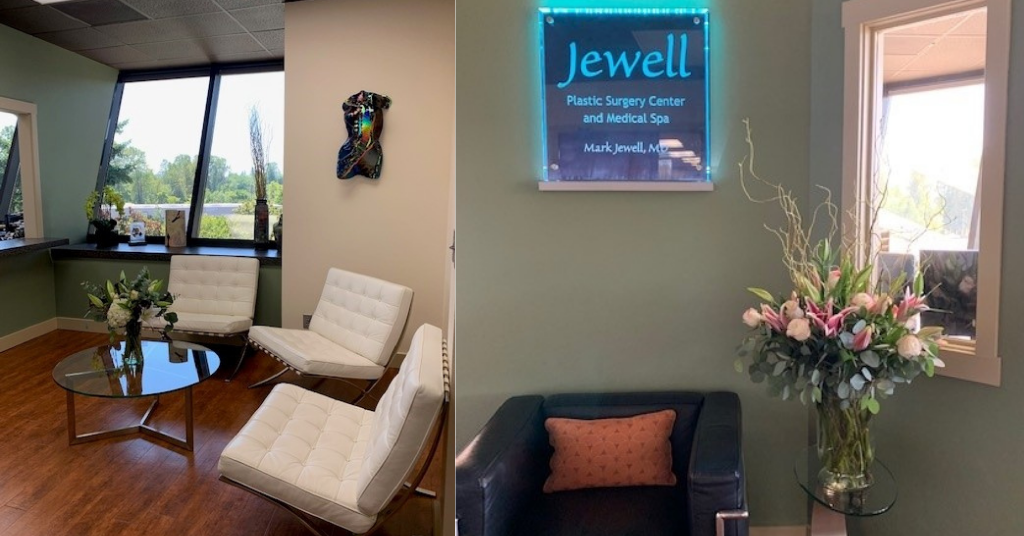 Some Things Never Change
Even though we're in a new location, our talented, experienced staff remains dedicated to helping create a positive experience for our patients. With more than 150 years collectively of providing patient care, Dr. Jewell and his team are a trusted resource for women and men considering aesthetic and reconstructive plastic surgery in Eugene and throughout Oregon.
The personal connection patients have with Dr. Jewell, Hillary Jewell, and all of our staff remains regardless of our practice location. What Dr. Jewell's staff has always offered is a unique, personalized type of plastic surgery for every patient, and you'll have the same experience in our new location.
We welcome you to our new location and look forward to providing you with the compassionate and meticulous care you expect!