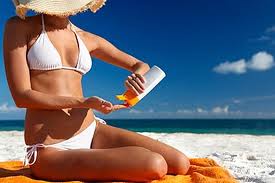 With 2013 just underway, it may seem a little early to start thinking about the upcoming warmer weather of spring and summer. But when it comes to body contouring procedures, there is no time like the present. Many people consider cosmetic treatments to be immediate fixes to their aesthetic concerns. In reality, many treatments require some time for the best results to shine through, as is the case with Liposonix treatment.
For many people, that last inch around the waistline is the hardest to get rid of. There can be stubborn fatty deposits that won't go away, regardless of having a sound diet and exercise regimen. Surgical options, such as liposuction, have been available for some time but many people do not want, or cannot afford, the down time associated with a surgical procedure. Thanks to Liposonix, they don't have to.
Liposonix is a relatively new procedure that gets results, without the need for cosmetic surgery. This procedure uses ultrasound technology to target and breakdown those extra stubborn fat deposits around your waist and flanks, leaving you with the smooth body contour that you have been working to achieve. The broken down fat is absorbed naturally by the body, making it a safe, non-surgical body shaping option. Because the body absorbs the fat naturally, results from a Liposonix treatment can take from 8 to 12 weeks to be seen at their best. This time frame makes now the best time to look into this treatment, to have your body just how you want it when the warm weather arrives.
This procedure is not for everyone. Patients who experience the best results from Liposonix treatments are people who are already at their target weight and are simply looking to remove that last inch. The other person who is delighted with this procedure, has the post-holiday pounds who is ready to get back into shape!
Liposonix is a procedure that can be done during one's lunch hour. A typical treatment last 30-60 minutes with only mild discomfort: i.e. warmth, prickling, tingling, etc. Once completed, patients go about their usual day and within that 8-12 week time frame, the body does the rest to rid itself of the destroyed fat cells. With treatments being so brief and without the need for a recovery time, it is no wonder Liposonix is gaining such popularity.
So while the winter chill is still around, now is the best time to start thinking about the warmer weather. Schedule a consultation with the best plastic surgeon in Oregon, Dr. Mark Jewell, to learn more about Liposonix and how it can help you achieve your ultimate body goals, just in time for the bathing suit season.