As winter persists outside, it is a great time to get your skin ready for springtime. With the sun less intense and less UV exposure, the timing of medical skin care and light-based treatments is excellent, says Sherry Lavelle, Dr. Jewell's aesthetician.
Fractional Laser Skin Treatment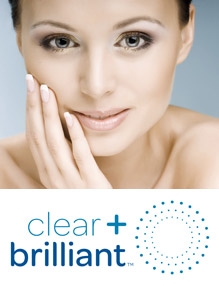 The Jewell District Medical Spa offers a variety of prescriptive skin care programs that involve a combination of retinoid-based cosmeceuticals and various light-based treatments, such as the Solta Clear and Brilliant laser. Sherry has found that the combination of these two types of treatments enhances the outcomes for patients with regards to diminishing sun damage, red and brown spots, along with fine wrinkles/pore size. The Clear and Brilliant laser is a fractional laser skin treatment that is used over a series of treatment sessions to enhance skin quality and appearance.
Patients remark that they are very pleased with their outcomes and the minimal downtime from the Clear and Brilliant laser. They tell us that the treatment is comfortable and that within a day or two afterwards, they can see the outcomes happening.
For many patients, non-surgical laser and IPL (intense pulsed light) treatments are something that fits into a busy person's life. Especially now, during wintertime, it's a good time to get started on medical skin care with Sherry Lavelle. Please contact her at Dr. Jewell's office 541-683-3234 for a skin consultation, medical skin care, and treatments like the Clear and Brilliant.